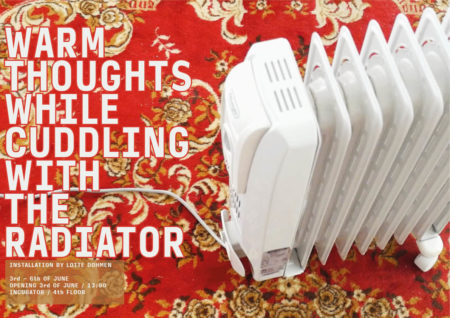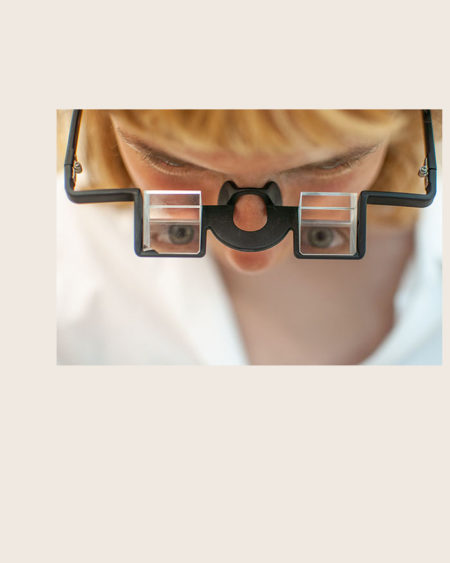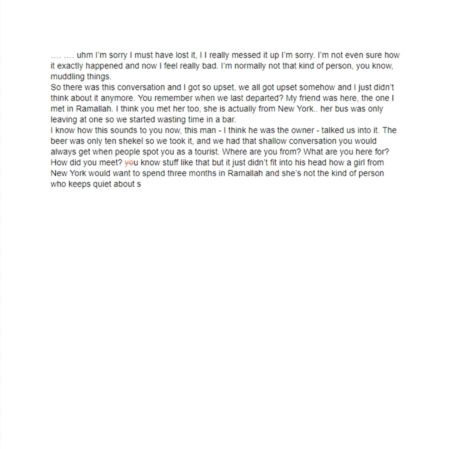 WARM THOUGHTS WHILE CUDDLING WITH THE RADIATOR
WARM THOUGHTS WHILE CUDDLING WITH THE RADIATOR (2019)
Multimedia-Installation
what is the difference between a human touch and the orange light of
a radiant heater?
nostalgia rises body temperature,
maybe you can warm a house with
balmy memories and homesickness.
the smell of fresh laundry, the warmth of a self-made bread,
a breeze in the sunshine, while the kettle is running and there's an electric hum in the air.
an installation work about trying to make a connection - between here
and there, home and far, closeness and detachment, shallowness and
depth.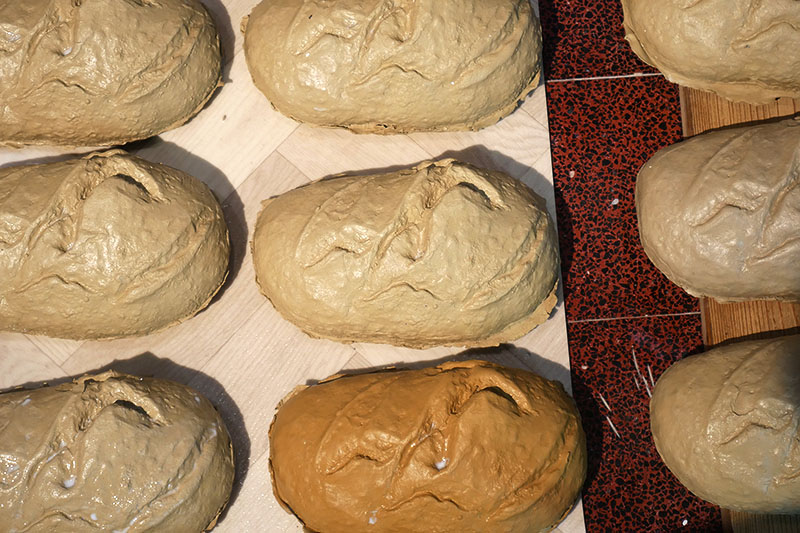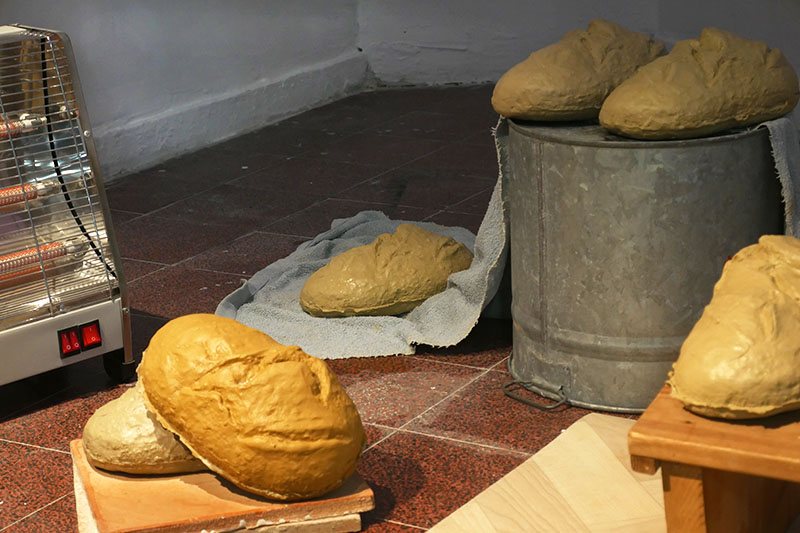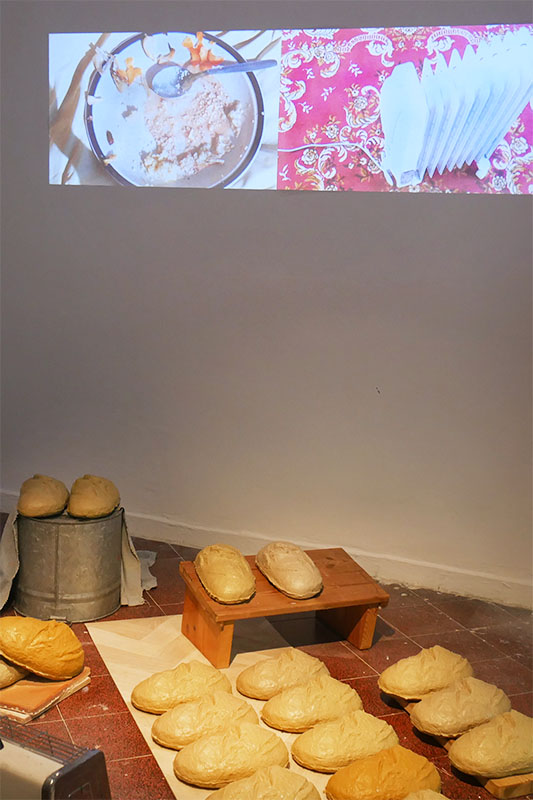 Einzelausstellung
Galerie Incubator, Jerusalem
Juni 2019
Videoloop + Sound (05:00min, Beamerprojektion)
& Brote (ungebrannter Ton)
& Heizstrahler
& Diverses





Is It Work (Performance)
Is It Work (2019)
Performance
Die dreistündige Performance Is It Work findet unter einem horizontal aufgehängtem Spiegel statt. Die darunter sitzende Performerin trägt eine Prismabrille, die ihre Blickachse umlenkt in Richtung Decke. Auf diese Art und Weise eingeschlossen in einen Kreislauf der Selbstbetrachtung von oben, findet die Verrichtung von Papierarbeit statt.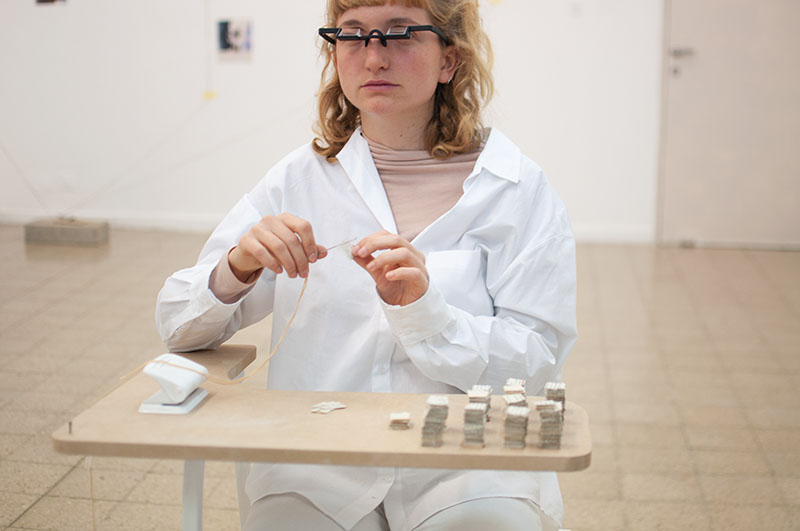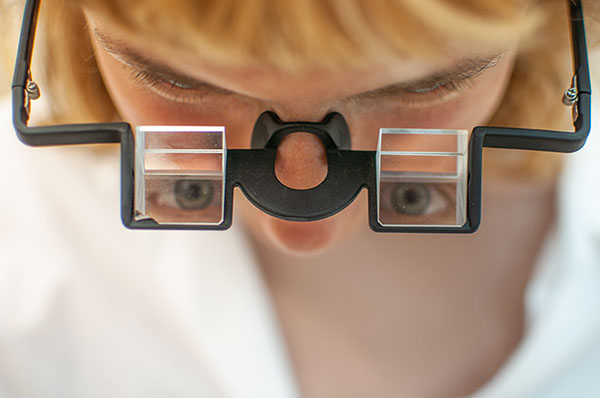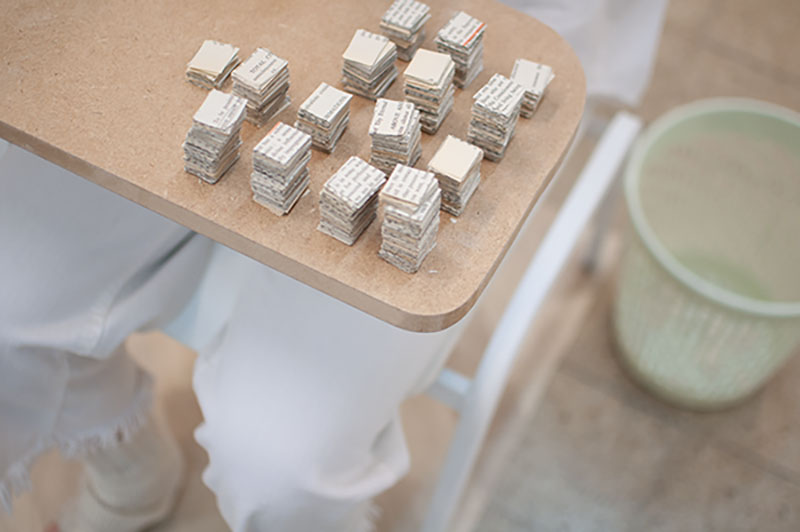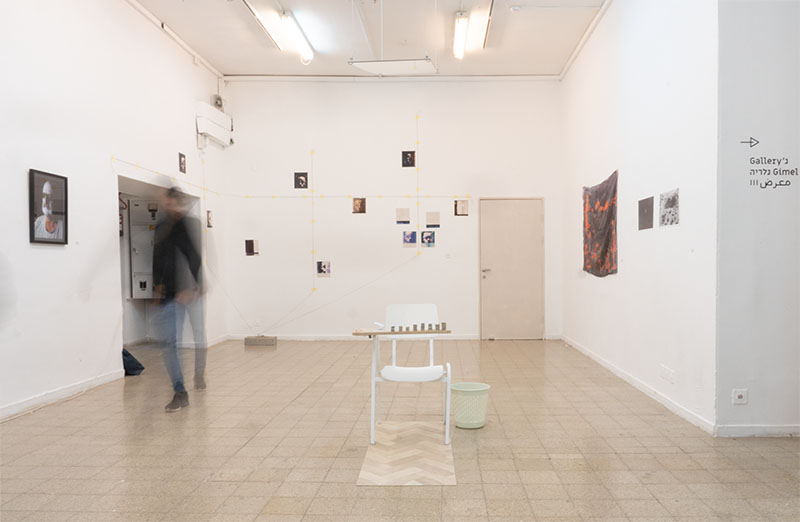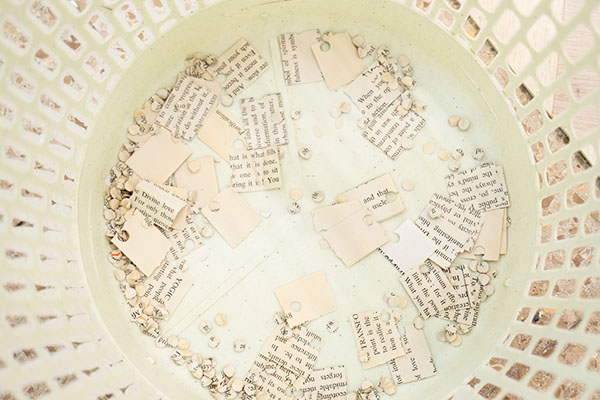 aufgeführt im Rahmen der Ausstellung SELFISH
Everett Galerie, Jerusalem
April 2019
Fotografie: Niv Fridman
©Lotte Dohmen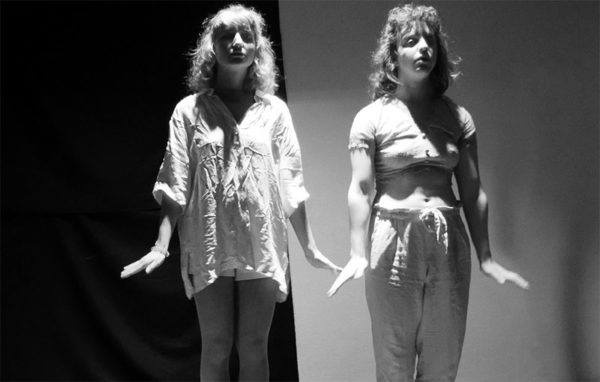 Nonsense Logic (Performance)
Nonsense Logic (2019)
Performance in Kooperation mit Sara Klugmann
Die Performance Nonsense Logic ist eine Zusammenarbeit mit der Tänzerin Sara Klugmann und untersucht die Idee von Expertise gegenüber der Freiheit des Amateurs in den Bereichen Tanz und Bildender Kunst.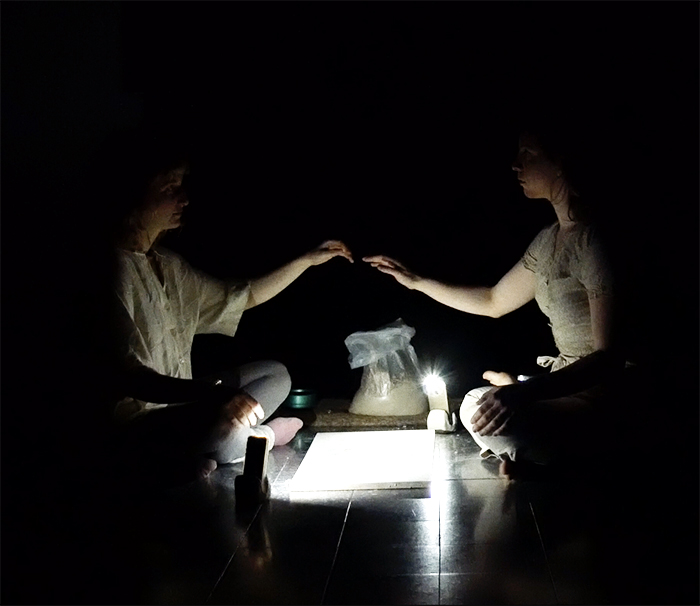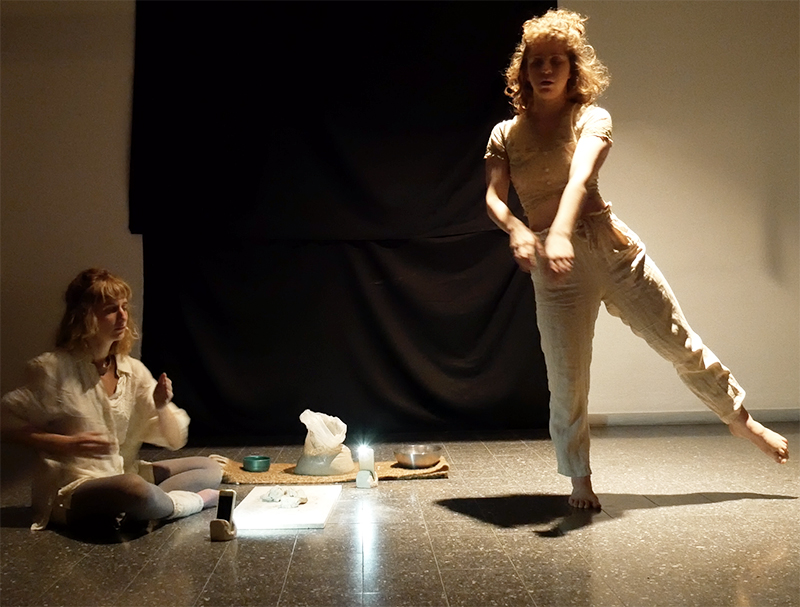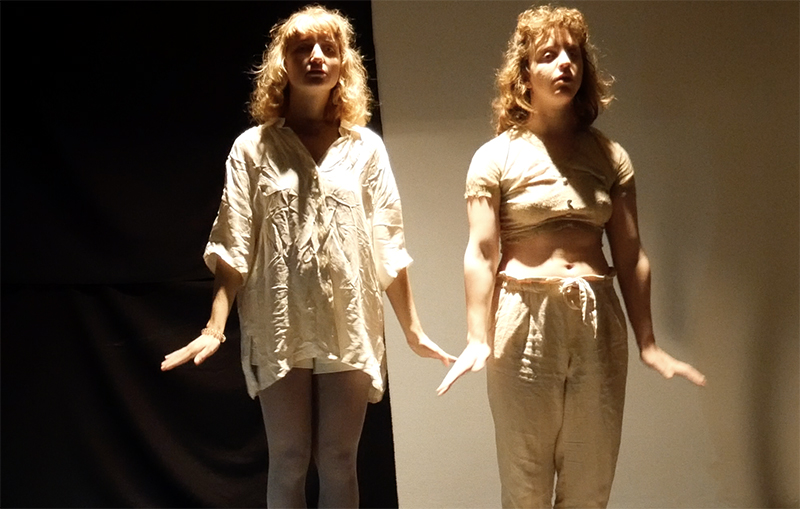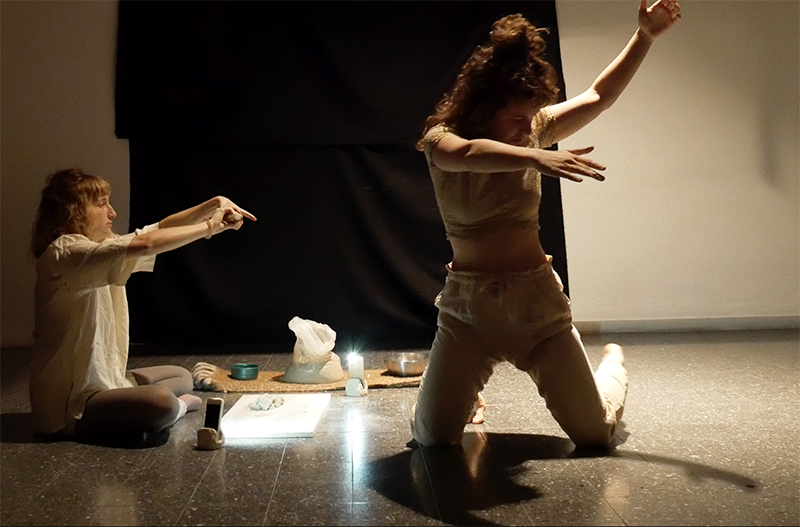 I lost It
I lost It (2018)
Audiowork & Video
eine Kooperation mit Nikolas Brummer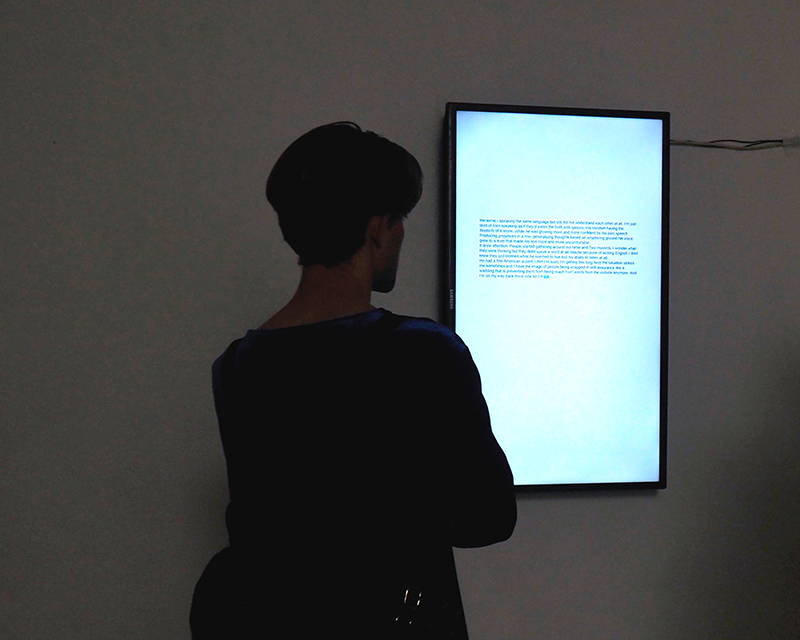 Exponat der Ausstellung Trust in Lanslation
Galerie Bezalel Academy of Fine Arts & Design, Jerusalem
Dezember 2018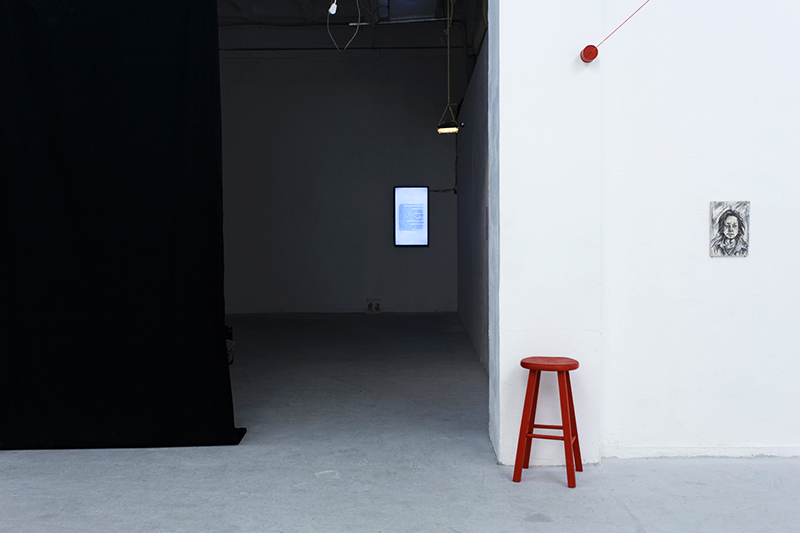 ©Fotografie Nikolas Brummer & Lotte Dohmen