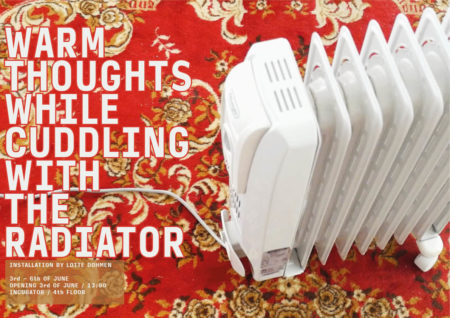 WARM THOUGHTS WHILE CUDDLING WITH THE RADIATOR
WARM THOUGHTS WHILE CUDDLING WITH THE RADIATOR (2019)
Multimedia-Installation
what is the difference between a human touch and the orange light of
a radiant heater?
nostalgia rises body temperature,
maybe you can warm a house with
balmy memories and homesickness.
the smell of fresh laundry, the warmth of a self-made bread,
a breeze in the sunshine, while the kettle is running and there's an electric hum in the air.
an installation work about trying to make a connection - between here
and there, home and far, closeness and detachment, shallowness and
depth.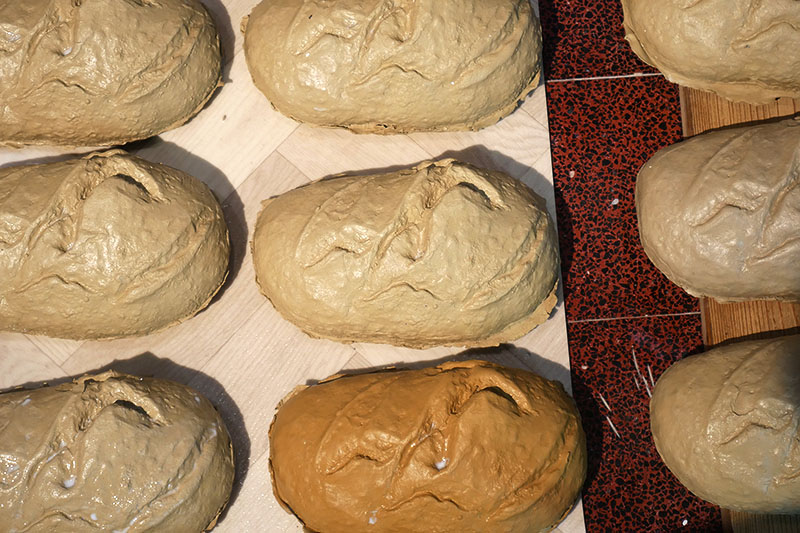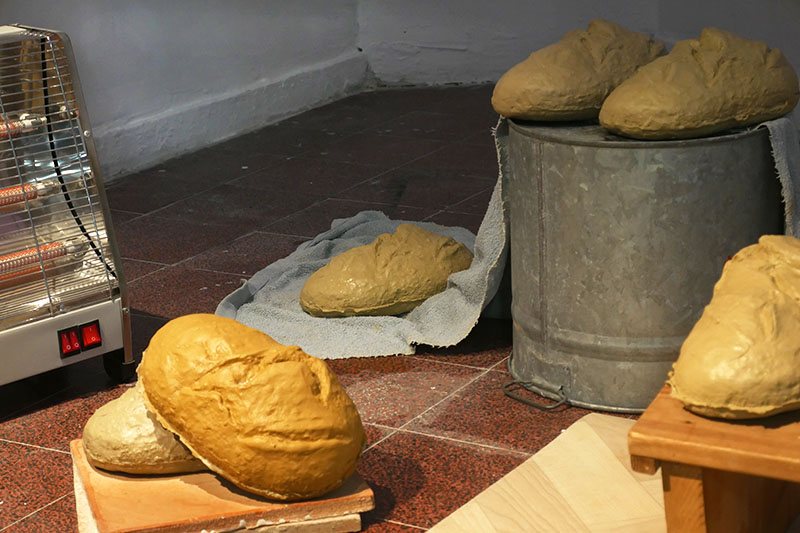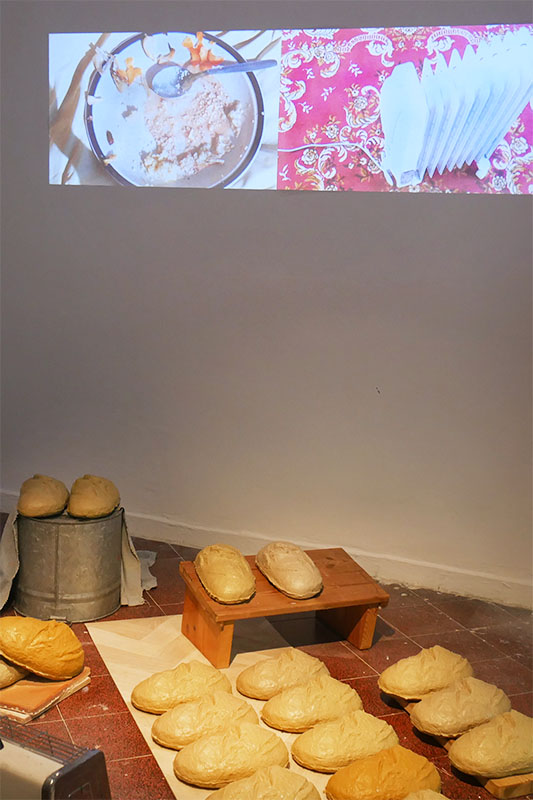 Einzelausstellung
Galerie Incubator, Jerusalem
Juni 2019
Videoloop + Sound (05:00min, Beamerprojektion)
& Brote (ungebrannter Ton)
& Heizstrahler
& Diverses